Dee Shipley, CDC
Voice and Casting Director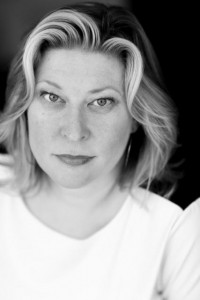 As a twice Emmy-nominated Voice Director and Casting Director, Dee has worked on over 50 animated series which have aired on Disney TV, Netflix, Amazon, Google, Hulu, CBC, MTV, Teletoon, Nickelodeon, Discovery Kids, PBS Kids, NBC, CBS, and the BBC, to name a few. Her recent animated credits include the upcoming KODY KAPOW! (NBC Sprout, Zodiak), SUPER WHY! (DHX Media), and both CAMP LAKEBOTTOM and ATOMIC PUPPET for Disney TV and Teletoon. She is thrilled to be slated in 2016 to voice direct the upcoming animated series of HOTEL TRANSYLVANIA for Corus and Sony Pictures Animation.
In addition to being a Judge for the Canadian Screen Awards in Canada and the Daytime Emmy's in the US in the Children's Entertainment categories, Dee has also worked as a celebrity negotiator on many productions, and as a dialect coach, voice director, and casting director on a wide range of theatre productions, commercials, and video games.
After earning her B.A. in Performance at the University of Toronto, Dee went on to continue her studies in New York, focussing on Voice, Speech and Dialect training at Circle in the Square Theatre School and New York University. Dee is also a trained singer. After college, Dee continued to work in theatre in New York for many years, and also discovered her love of the recording studio by producing Broadway musical cast recordings a jazz cabaret. She then made the switch to television, by returning to Canada to be the Director of Casting for Nelvana Ltd., a Corus Entertainment Company, and uncovered the wonderful world of animation voiceover.
In 2003, Dee founded Dee + Company, a creative consortium located in downtown Toronto, providing services for Canadian and international productions.
Dee also has an on-camera feature film and television casting company called Shipley Sype Casting, founded in 2015 with her casting partner, Julie Sype. They are currently casting their fifth feature film.
Dee is a member of the Casting Directors of Canada and the National Academy of Cinema and Television.